Reminder: click to vote for Malaak and see the new incentive.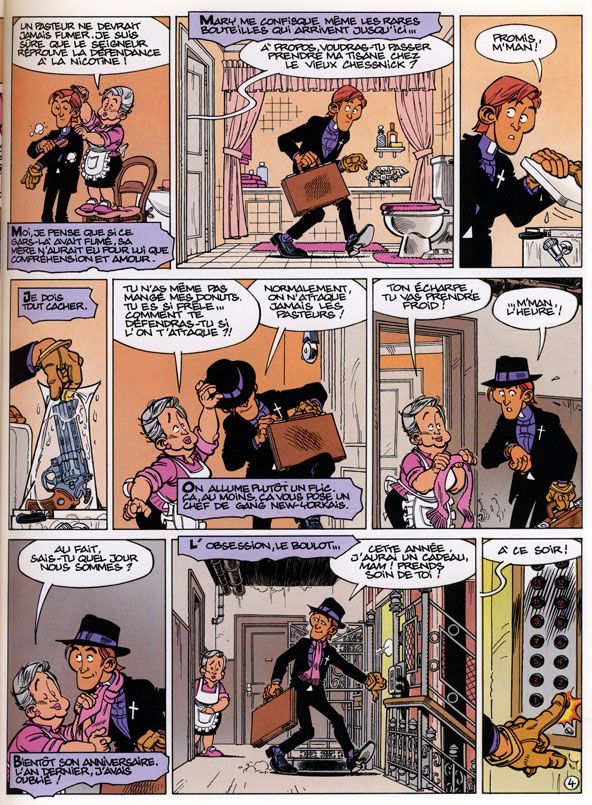 SODA
, by Philippe Tome (writer) and Bruno Gazzotti (artist), is a prime example of art and writing of the type associated with Spirou magazine, aka the Marcinelle school.
David Solomon, aka "Soda", left his small town of Providence to move to New York, where he joins the NYPD. He never told his mother, however, as her heart is delicate and she already lost Soda's father in the line of duty. He let her believe he was the pastor of a small parish in the Big Apple. Things get complicated when "Mam" follows him and moves in with him. Soda now leads a double life, leaving home every morning in his pastor garb and changing into police attire in the elevator. Such is the backdrop of the police adventures that make up this series, a successful interweaving of hardboiled plots and poking fun – at the plot itself, at the characters, at the authors even (a timid-looking photographer, representing the author himself as he prowls NY gathering research, can be found in each album, usually suffering some kind of misadventure).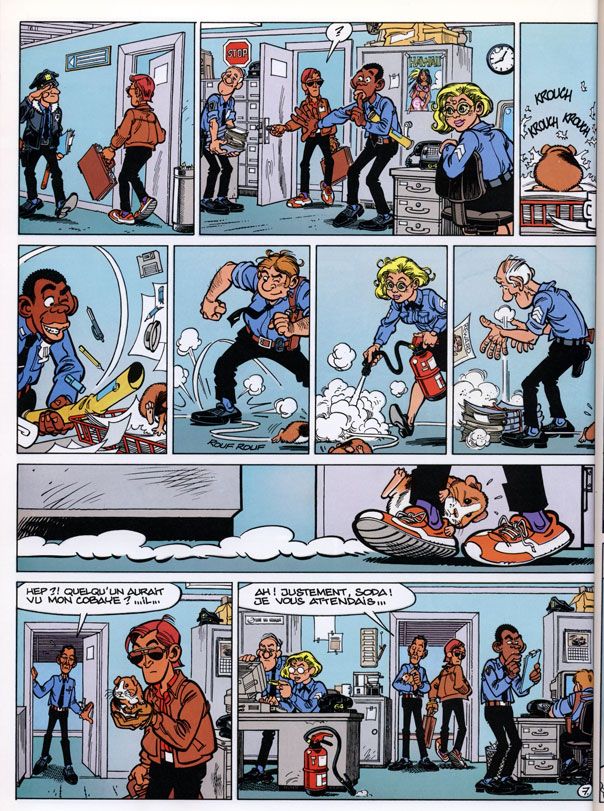 The art is a major strength of the series. Gazzotti proffers a very pronounced style that is also completely unhesitant, and although the style is cartoonish, it is built on clear volumes that I for one envy immensely. It takes me entirely too long to read any of the albums in this series, and then I have to go and read it again because I was so busy taking in all the details that I forgot to pay attention to the plot. There is nothing generic in Gazzotti's drawings: everything down to the knuckles of each character has its own identity. The background of the action is alive with details and indeed "extra plots" that are suggested, and how else could it be in a city such as New York? Every individual on the street is different, and a number of stories are taking place around you at any given moment. This, the authors have rendered lovingly in every issue, as if the story was just a pretext to draw the city's mad diversity and diverse madness – not as a depressing social commentary, as seems to be too often the case these days, but because they are fun and endearing and you have to love it the way it is. Will Eisner would be thrilled.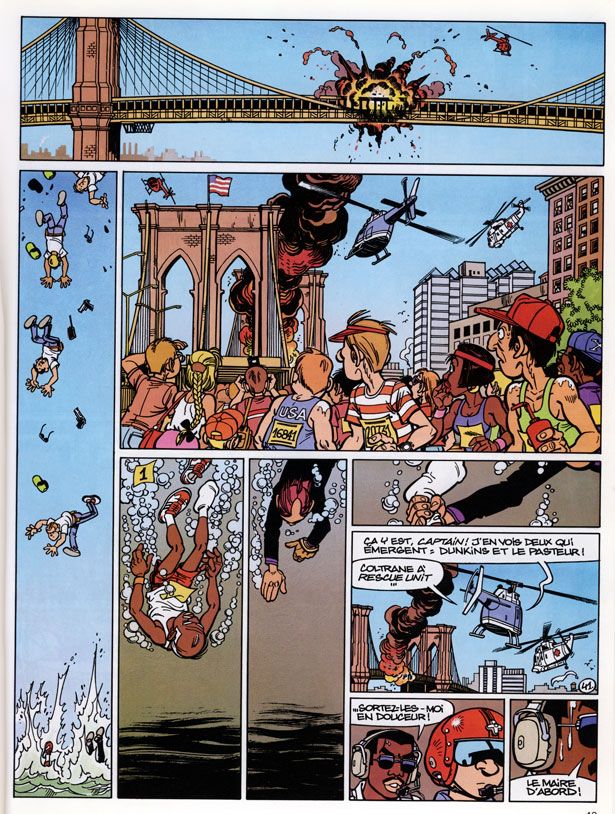 If I had to pick one thing to be learned from this series, it is how much richer one can make one's comic when giving the background and secondary characters proper attention. Spending time endowing each element with its own personality, its own story, really pays in the end, and ensures readers will enjoy revisiting each page more than once to step into the world you are creating.